Our next book club will be meeting on Monday 12 July and we will be discussing books with a seafaring theme.
Call or email us to find out more about the book club.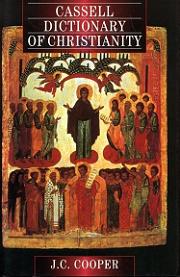 Title:
Cassell Dictionary of Christianity
A comprehensive reference to saints, popes, martyrs, orders, heresies, schisms and movements across all the main branches of Christianity, this book presents an alphabetically-ordered volume of essential facts about the Christian churches. Short entries cover their history, beliefs and doctrines, festivals, offices and vestments. Biblical statistics and information on the main editions of the Bible are also included...
Second hand Trade Paperback