We are now accepting books for exchange only.
Please ring first if you have more than 3 boxes to bring in.
We are not buying books for cash yet. We will keep you posted.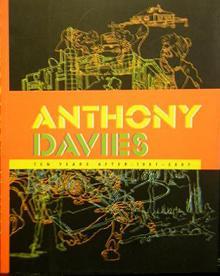 Anthony Davies, 2008. Signed by author. 129 or 167 of 250 limited edition. The ability to adapt to and interpret different surroundings has been vital in (New Zealand printmaker) Davie's often nomadic existence. His empathy for, and interest in thec way other's live their lives comes through in all his work, anchoring it to the mysteries, foibles and exhaltations of the human condition.