We have stopped buying, we are accepting lots for exchange and credit.
Our Winter operating hours are
Monday to Thursday 9am - 6pm
Friday 9am -7pm
Saturday 10am - 7pm
Sunday 11am - 6pm
Arty Bees is now operating under Orange restrictions.
You can order via our website.  All web orders are delivered via PBT Couriers or NZ Post. 
Store pick ups can be ordered online or organised by phone and email.
To keep up with all the Arty Bees news subscribe to our newsletter at the bottom of the page.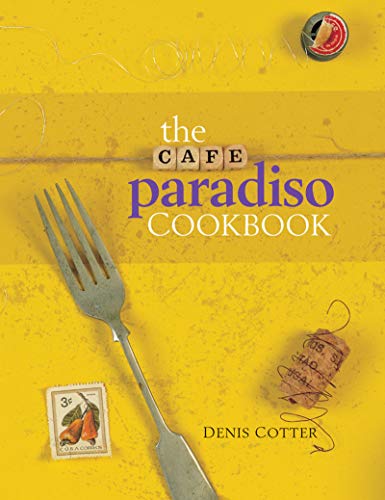 Over one-hundred sumptuous recipes allow you to create at home the experience of Ireland's most celebrated vegetarian restaurant. Denis Cotter is the co-founder and chef of Cork city's Cafe Paradiso and has an international reputation for innovation. He uses the finest seasonal organic produce to create dishes bursting with flavor and richness, food created purely for pleasure. Restaurant critics have waxed euphoric about the experience of eating there, and now with 'The Cafe Paradiso Cookbook' you can enjoy the atmosphere of the restaurant and the pleasure of eating Cotter's dishes at home. The recipes include appetizers, entrees, and desserts that range from the simple and comforting to the exotic and extravagant. The pleasure which Cotter derives from food and cooking is obvious in the sensuous descriptions and recipes; recipes that are fun to read as well as delicious. A best seller in Ireland, this book is popular with non-vegetarians as well as vegetarians. A conversion guide for measurements and ingredients is included.
Spine is faded, tear to DW near spine