UPDATE - Selling books to Arty Bees.
We are accepting books for exchange at the moment.
We may buy selectively for cash, but please contact us first.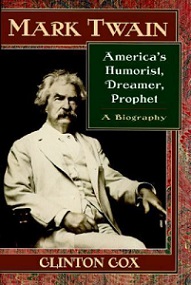 Title:
Mark Twain: America's Humorist, Dreamer, Prophet - A Biography
Riverboat pilot, newspaper reporter, adventurer, satirist, and writer, Mark Twain was and is a towering figure in American literature. This definitive biography offers a fresh viewpoint on his colorful and controversial life, and includes archival photographs and extensive quotes from Twain's books.