UPDATE - Selling books to Arty Bees.
We are accepting books for exchange at the moment.
We may buy selectively for cash, but please contact us first.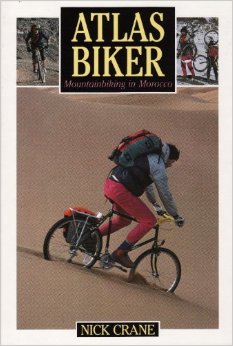 Twenty days after setting out from the Saharan sand dunes of the Erg Chebbi desert in the far south-eastern corner of Morocco, Chris Bradley, Matt Dickinson and Nick Crane arrived at the Atlantic resort of Agadir. En route they traversed the entire length of the High Atlas mountains by mountainbike, which took the trio on a 1,200 kilometre route over 14 passes, involved a total of 15,300 metres of climbing and included a bicycle ascent of North Africa's highest peak, 4,167 metre Mount Toubkal. Nearly half the route was along rough mule tracks and little used mountain footpaths with the riders contending with sand, rock, ice and snow - a true test for both bikes and riders.