UPDATE - Selling books to Arty Bees.
We are buying books again, we are being selective.
Please call if you have more than 3 boxes.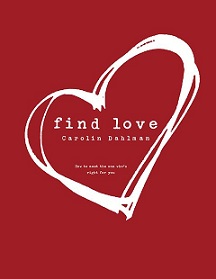 Title:
Find Love: How to Meet the One Who's Right for You
With more and more people finding themselves still single in their thirties, there is a huge demand for this book! By embracing Carolin's advice and following her tips, there's an excellent chance you'll soon be single no longer!
Second hand Trade Paperback