Update: Selling books to Arty Bees.
Many of you have been selling books to us, which is great, but we will be pausing our buying in December.
We are currently being very "choosy" when buying books.
Please call (04)3845339 if you have more than 3 boxes of books.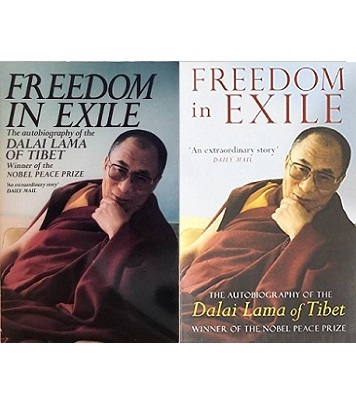 Title:
Freedom in Exile: the Autobiography of the Dalai Lama
The award of the 1989 Nobel Peace Prize to the Dalai Lama has focused the attention of the free world on the Chinese oppression of the Tibetans in their homeland. Now, in his autobiography, their leader, the 14th Dalai Lama in Tibet, describes the appalling sequence of events which led up to their suppression. In his own words he describes what it was like to grow up revered as a deity in the land of snows, how in 1959 he was forced into exile through a highly daring escape plan, how since then in the Indian Himalayan village of Dharamsala he has devoted himself to rebuilding the shattered lives of the 100,000 refugees who followed him into exile. He tells of the deals struck with the CIA, his encounters with world leaders like Mao and Nehru, and the Pope; he discusses both science and Tibetan Buddhism. His narrative is a blend of mystery and adventure, of insight and intrigue.