We are buying books again.
Please ring first if you have more than 3 boxes to bring in.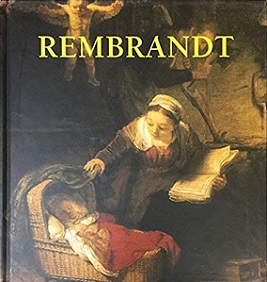 80-page book examining the works of Rembrandt, the Dutch draughtsman, painter, and printmaker. An innovative and prolific master in three media, he is generally considered one of the greatest visual artists in the history of art and the most important in Dutch art history. Unlike most Dutch masters of the 17th century, Rembrandt's works depict a wide range of style and subject matter, from portraits and self-portraits to landscapes, genre scenes, allegorical and historical scenes, and biblical and mythological themes as well as animal studies.