We are now accepting books for exchange only.
Please ring first if you have more than 3 boxes to bring in.
We are not buying books for cash yet. We will keep you posted.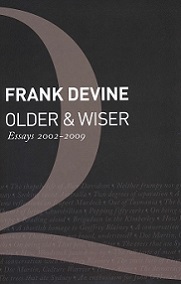 Title:
Older and Wiser: Essays
The Sydney journalist writes about growing old - an aspect of human experience only thinly covered in literature. The author when he reached 70 decided to write about it: being home alone when his wife is hospitalised, on being a grandparent, long-term marriage, his cancer treatment, and the proper attitude and attire for a man of his age. He also looks at his long career in newspapers, and discusses good writers and famous men.