Due to Covid 19, Arty Bees is
now closed until further notice.
Including on-line shopping.
We'll see you when things get back to normal.
Stay home and stay safe.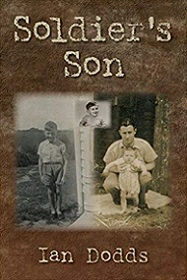 Self-published in 2013, 263 pages. In this first novel in a series, David sees his father's World War 2 ex-soldier macho behavior as being destructive and abusive. When his father gives up alcohol he sees that he could change himself too, and be a more sensitive man than his father had been. When he goes to Teachers College he references the seventies feminist wave that is filtered through his feminist friends. This results in giving him the tools he needed to be the kind of father he wished he'd always had earlier in his life, enabling him to be in tune with the roles of husband and father.
Second hand Trade Paperback