Thanks to everyone who saw our note that we are buying again.
The response has been huge.
So huge that we need to slow down in order to get all the books
we have bought over the last 2 weeks on the shelf for you to buy.

We are still buying but selectively.
So, please call if you have more than 3 boxes.
Some sections are overflowing, particularly children's, detective and cooking.

On a similar note if you are looking for
Children's books, detective novels or cook books, we have heaps of new stock.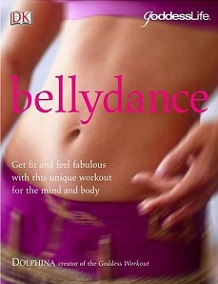 Title:
Bellydance - Get Fit and Feel Fabulous with this Unique Workout for the Mind and Body
Whether you want a great way to get fit and have fun with the girls or learn a new art of seduction, "Bellydance" is the guide for you. Follow the 3 step exercise routine, each step slightly more advanced, as you gain confidence to perform in a group or for a partner. Forget traditional and tedious fitness routines and get the ultimate feminine figure as you tone all your muscles and improve flexibility, stamina and posture.