Our next book club will be meeting on Monday 12 July and we will be discussing books with a seafaring theme.
Call or email us to find out more about the book club.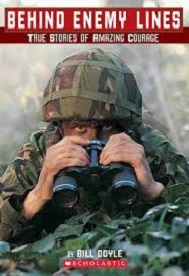 Title:
Behind Enemy Lines - True Stories of Amazing Courage
Eight stories of real-life heroes who took risks for their country and others behind enemy lines. Included are a young lieutenant and his Special Ops team swimming into an Iraqi harbour to disarm a deadly adversary; a Major League baseball player undercover on a covert mission to assassinate a Nazi scientist; and a young woman determined to help Allied officers escape Nazi-occupied France...