Thanks to everyone who saw our note that we are buying again.
The response has been huge.
So huge that we need to slow down in order to get all the books
we have bought over the last 2 weeks on the shelf for you to buy.

We are still buying but selectively.
So, please call if you have more than 3 boxes.
Some sections are overflowing, particularly children's, detective and cooking.

On a similar note if you are looking for
Children's books, detective novels or cook books, we have heaps of new stock.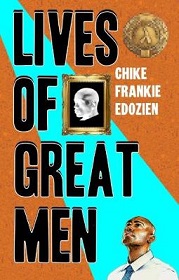 Title:
Lives of Great Men
From Victoria Island, Lagos to Brooklyn, U.S.A. to Accra, Ghana to Paris, France; from across the Diaspora to the heart of the African continent, in this memoir Nigerian journalist Chike Frankie Edozien offers a highly personal series of contemporary snapshots of same gender loving Africans, unsung Great Men living their lives, triumphing and finding joy in the face of great adversity. On his travels and sojourns Edozien explores the worsening legal climate for gay men and women on the continent; the impact homophobic evangelical American pastors are having in many countries, and its toxic intersection with political populism; and experiences the pressures placed on those living under harshly oppressive laws that are themselves the legacy of colonial rule - pressures that sometimes lead to seeking asylum in the West. Yet he remains hopeful, and this memoir, which is pacy, romantic and funny by turns, is also a love-letter to Africa, above all to Nigeria and the megalopolis that is Lagos.