UPDATE - Selling books to Arty Bees.
We are accepting books for exchange at the moment.
We may buy selectively for cash, but please contact us first.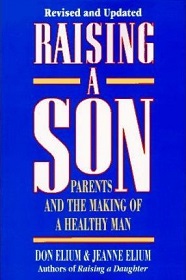 Title:
Raising a Son - Parents and the Making of a Healthy Man (Revised and Updated)
A guide to raising a male child describes the hidden problems of boy-specific needs and answers questions about male aggression, hostility, violence, and sexuality.