Our next book club will be meeting on Monday 12 July and we will be discussing books with a seafaring theme.
Call or email us to find out more about the book club.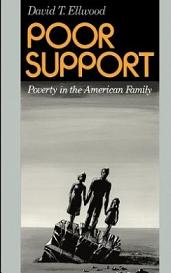 The subject of a New York Times Magazine cover story of December 8, 1996, David Ellwood is one of the country's leading experts on poverty. In this book he describes who the poor are, explains why they are poor, and suggests new policies for helping them. Poor Support is a major reinterpretation of the various forms that poverty takes in American families and what can be done to alleviate the problem....