We are buying books again.
Please ring first if you have more than 3 boxes to bring in.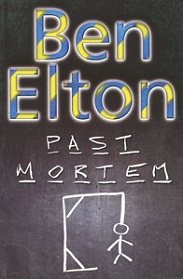 In romantic desperation, mild-mannered detective Edward Newson logged on to the "Friends Reunited" website searching for the girlfriends of his youth. As his old class begins to reassemble in cyberspace, the years slip away and old feuds and passions burn hot once more. A school reunion is planned, and as history begins to repeat itself, the past crashes headlong into the present. Past Mortem is both a heart-stopping thriller and a killer comic romance.
Second hand Trade Paperback