Our next book club will be meeting on Monday 12 July and we will be discussing books with a seafaring theme.
Call or email us to find out more about the book club.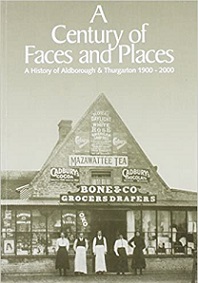 Title:
A Century of Faces and Places - A History of Aldborough and Thurgarton 1900-2000
This book gives us snapshots of life in Aldborough and Thurgarton in the 20th century, illustrating many aspects of people's daily experiences through photos, documents, diaries, letters and recollections...
Second hand Trade Paperback