We are buying books again.
Please ring first if you have more than 3 boxes to bring in.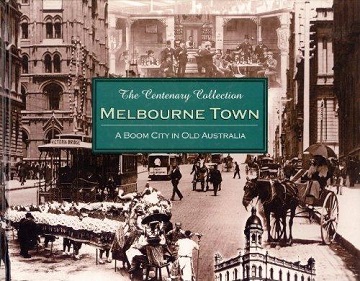 Title:
The Centenary Collection: Melbourne Town - A Boom City in Old Australia
This book celebrates the public, commercial and industrial buildings in and around the city of Melbourne with photographs from the 1850s to 1901. At Federation they were ornate, classical, Gothic, confident, solid edifices. Beautiful sepia toned images are featured throughout.