Due to Covid 19, Arty Bees is
now closed until further notice.
Including on-line shopping.
We'll see you when things get back to normal.
Stay home and stay safe.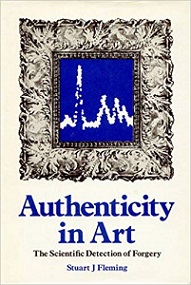 Title:
Authenticity in Art- The Scientific Detection of Forgery
The forgery of art and archaeological treasures has a long and varied history. Scientific authentication methods have introduced a new fascination and have largely shifted the onus of detection from the art historian to the laboratory scientist. Their application has revealed many unexpected instances of forgery and Authenticity in Art presents the background of forensic science behind major art scandals of recent times...