Waitangi weekend. We are open 12-6pm on Sunday 6th and Monday 7th February.
Please call is you have more that a couple of boxes.
Arty Bees is now operating under Red restrictions.
You can order via our website.  All web orders are delivered via courier and NZ Post. 
Store pick ups can be ordered online or organised by phone and email.
To keep up with all the Arty Bees news subscribe to our newsletter at the bottom of the page.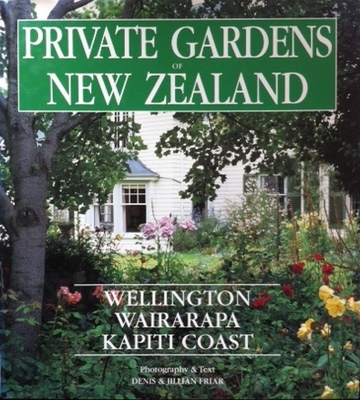 Title:
Private Gardens of New Zealand - Wellington, Wairarapa, Kapiti Coast
Moa Beckett, 1994. Dustwrapper faded.
In its 22 featured gardens, this book presents a cross-section of the many contrasting styles in the area, from large plantings spreading over several hectares to small gardens on city sections encompassing gardens with long histories as well as those which have only recently been landscaped.