Our next book club will be meeting on Monday 12 July and we will be discussing books with a seafaring theme.
Call or email us to find out more about the book club.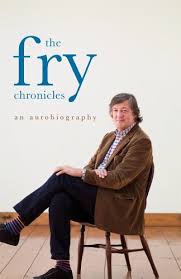 Title:
The Fry Chronicles - An Autobiography
Stretching from Fry's success at Cambridge, where he met the comic love of his life, Hugh Laurie, to his first forays into TV, this is one of the funniest, most generous, most daring pieces of confessional writing published in years. Most readers will want to close the book and give it a hug. What Fry does, essentially, is tell us who he really is. A painfully honest attempt to tear the mask aside - we are splendidly the better for it.