We are open on the Wellington Anniversary from 12pm until 6pm.
Arty Bees is now operating under Orange restrictions.
You can order via our website.  All web orders are delivered via courier and NZ Post. 
Store pick ups can be ordered online or organised by phone and email.
To keep up with all the Arty Bees news subscribe to our newsletter at the bottom of the page.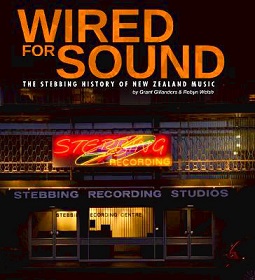 Title:
Wired for Sound: The Stebbing History of New Zealand Music
Discover the fascinating story behind Eldred Stebbing and the Stebbing recording legacy. From pioneering violins and 78 records, to the singers, songwriters, engineers and producers who have pooled their talents through the decades to make musical magic in the studios. Step inside the Galaxie nightclub of the 1960s, track the evolution of the Zodiac record label and witness the Stebbing family's relentless pursuit of excellence in the face of industry politics, changing technologies and financial risk. This is a story that embodies New Zealand's entrepreneurial spirit; a story of how determination, resourcefulness and creativity combined to create an enduring Kiwi success story.