Due to Covid 19, Arty Bees is
now closed until further notice.
Including on-line shopping.
We'll see you when things get back to normal.
Stay home and stay safe.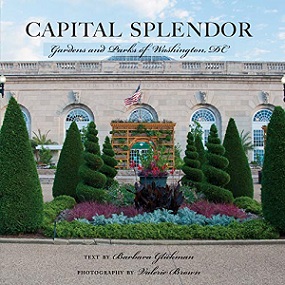 Title:
Capital Splendor - Gardens and Parks of Washington DC
Our nation's capital is filled with famous gardens, such as Dumbarton Oaks, and little-known gems, such as Meadowlark Gardens. There are also small community gardens and spectacular celebrations like the National Cherry Blossom Festival, which will mark its centenary in 2012. All these gardens and parks are described and illustrated in Capital Splendor. Each of some 30 venues is addressed in detail, and essays include helpful information for making your visit as well as for identifying each garden's special features. Essays are accompanied by a series of photographs by renowned photographer Valerie Brown. This exceptional collaboration will make this stunning book a must-have for visitors and residents alike.