We are buying books again.
Please ring first if you have more than 3 boxes to bring in.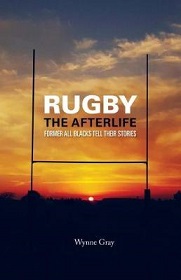 Title:
Rugby: The Afterlife: Former All Blacks Tell Their Stories
How did a lifetime in rugby protect or prepare players for experiences after the game and how and why did they make the choices they did? "Rugby - The Afterlife" explores in great detail how a number of All Blacks coped with that transition and came out the other side.