Due to Covid 19, Arty Bees is
now closed until further notice.
Including on-line shopping.
We'll see you when things get back to normal.
Stay home and stay safe.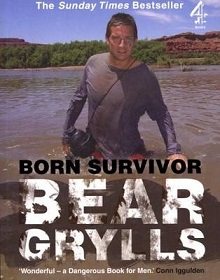 Are you prepared to snack on maggots? Dig yourself a shelter from the snow? Suck fluid from fish eyeballs? Grylls is ready with survival tips to keep you alive in any extreme terrain. Trained by the British SAS to survive the most inhospitable places on earth, and the youngest Briton to climb Everest, Grylls shows how, armed with the corrext know-how and a determination to stay alive, all of us have the potential to tackle the most dangerous of situations... Read and survive...