Due to Covid 19, Arty Bees is
now closed until further notice.
Including on-line shopping.
We'll see you when things get back to normal.
Stay home and stay safe.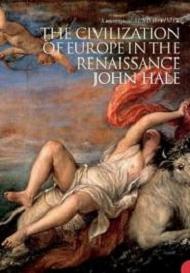 Title:
The Civilization of Europe in the Renaissance
A superb evocation of the Europe of 'the long 16th century', wonderfully fresh and rich in its copious illustrative detail. it is as if a great tapesty of Renaissance Europe were being unfolded before the reader, full of unnumerable incidental delights, but all of the subordinated to the grand central design of a brutish world being tamed and transformed by social and political discipline and the magical touch of civilized arts...
Second hand Trade Paperback