We are delighted to be open
Our Queen's Birthday hours on Monday 1 June are 12 till 6.
There are Covid-19 protocols in place to keep our staff and customers safe.
Please abide by these and please don't visit us if you are feeling unwell.
Please note, we will NOT be buying or exchanging books under Level 2.
Thank you for your on-line support during Level 3 and for your patience with the delays in delivery.
We look forward to seeing you all in store soon.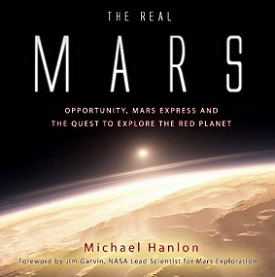 Title:
The Real Mars: Spirit, Opportunity, Mars Express and the Quest to Explore the Red Planet
Illustrated throughout, this work contains surface and orbital images from Spirit, Opportunity, Mars Express, the Hubble Space Telescope and Earth-based observations - plus historic images depicting Mars in fiction and mythology, movie images, and drawings that adorned the pulp sci-fi stories of the 1930s.