Update: Selling books to Arty Bees.
Many of you have been selling books to us, which is great, but we will be pausing our buying in December.
We are currently being very "choosy" when buying books.
Please call (04)3845339 if you have more than 3 boxes of books.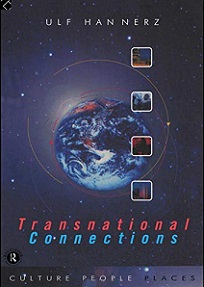 Title:
Transnational Connections - Culture, People, Places
This work provides an account of culture in an age of globalization. Ulf Hannerz argues that, in an ever-more interconnected world, national understandings of culture have become insufficient. He explores the implications of boundary-crossings and long-distance cultural flows for established notions of "the local", "community", "nation" and "modernity" Hannerz not only engages with theoretical debates about culture and globalization but raises issues of how we think and live today. His account of the experience of global culture encompasses a shouting match in a New York street about Salman Rushdie, a papal visit to the Maya Indians; kung-fu dancers in Nigeria and Rastafarians in Amsterdam; the nostalgia of foreign correspondents; and the surprising experiences of tourists in a world city or on a Borneo photo safari.