We are now accepting books on exchange and credits to shop cards.
We are not buying stock for cash yet. We are operating under Level 2 restrictions.
Please note that we will require you
* to wear a mask at all times whilst instore
* sign in and sanitise your hands at entry
* maintain a 2m distance between you and other browsing customers
We are here to help you if you need assistance and are happy to organise a delivery for those who are still staying safe at home. Web orders will be processed and delivered via courier and NZ Post.
Store pick ups can be ordered online or organised by phone and email. We will send you an email when your pick up is ready to be collected.
To keep up with all the Arty Bees news, why not subscribe to our newsletter at the bottom of the page.
Our next book club meeting is on Monday 13 December at 6pm.  Check out Facebook or email us to find out more.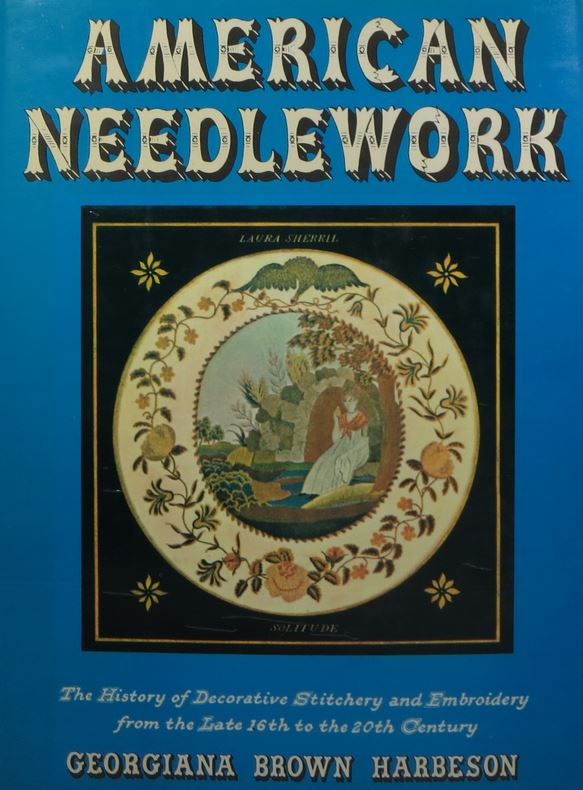 Title:
American Needlework - The History of Decorative Stitchery and Embroidery from the Late 16th to the 20th Century
Ex-library (Wellington Embroiderers Guild), with 5 cm long orange sticker and round white sticker on spine, stamp, and previous owner's name/address in biro on front endpaper, loan pocket stuck on back endpaper. Binding coming loose from cover at front of book.
American Needlework presents an historical outline of decorative stitch forms as expressed in embroidery in various techniques worked by American women. It is both a history and a practical handbook of the entire subject.
Examples have been selected from each period of the country's development from the late seventeenth century, up to and including work of the twentieth century. The uses to which embroidery was applied reflect the taste, manners, and customs of the changing cycles of the American scene. The book is illustrated with 6 full colour illustrations and nearly 400 halftones.