We are buying books again.
Please ring first if you have more than 3 boxes to bring in.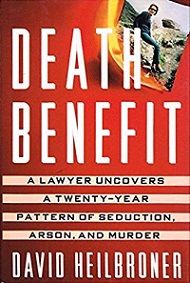 Title:
Death Benefit: A lawyer uncovers a twenty-year pattern of seduction, arson, and murder
A corporate lawyer tells how he stumbled onto the trail of a female serial killer and devoted five years to bringing her to justice after she murdered his neighbor's daughter for insurance money. 20,000 first printing.