We are now accepting books for exchange only.
Please ring first if you have more than 3 boxes to bring in.
We are not buying books for cash yet. We will keep you posted.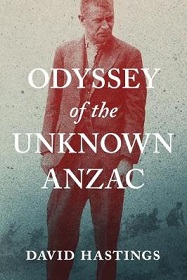 Title:
Odyssey of the Unknown ANZAC
Auckland University Press 2018 Ten years after the end of World War I, the Sydney Sun reported than at unknown ANZAC still lay in a Sydney sychiatric hospital. David Hastings follows this one unknown ANZAC, George McQuay, from rural New Zealand through Gallipoli and the Western Front, through desertions and hospitals, and finally home to New Zealand....