UPDATE - Selling books to Arty Bees.
We are accepting books for exchange at the moment.
We may buy selectively for cash, but please contact us first.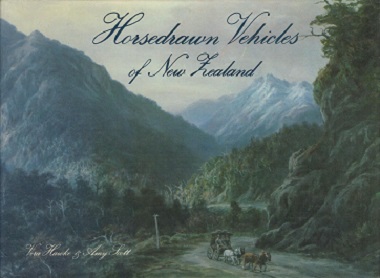 Title:
Horsedrawn Vehicles of New Zealand
Published by the Dunmore Press Ltd, Palmerston North, 1980, 180 pages. Signed copy. An illustrated history of the construction and use of horsedrawn vehicles and stories of the men and women who drove them in the pioneer New Zealand of the nineteenth century. Also includes details of the Newman Brothers and the Cobb and Co. Telegraph line.