Anzac Day Hours:
Sunday 25 April - ANZAC Day 1-7pm
Monday 26 April - 12 -6pm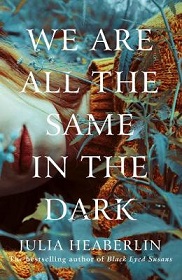 Title:
We Are All the Same in the Dark
Outside a small Texas town, a girl with one eye is found on the side of the highway in a sea of dandelions, making wishes. Years earlier, a teenager named Tru disappeared from a nearby farm. She was known for her kindness and for always wearing her hair up, sometimes with a wildflower tucked in it. A decade after she disappeared, she is legend, and more alive than ever.Now, the town's youngest cop is desperate to solve both cases. She shares a wound with the mystery girl with one eye. She knew and loved Tru. And she has reasons to protect the leading suspect, a man the town is seething to tear apart....
Second hand Trade Paperback