UPDATE - Selling books to Arty Bees.
We are accepting books for exchange at the moment.
We may buy selectively for cash, but please contact us first.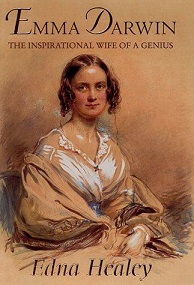 Title:
Emma Darwin - The Inspirational Wife of a Genius
Much has been written about Charles Darwin but this is the first biography of his strong, intelligent wife whom he referred to as 'twice refined gold'. Emma Wedgwood, granddaughter of the famous Josiah, married Charles Darwin in 1839, three years after he returned from his extraordinary voyage on the Beagle. Their life together was intellectually exciting though overshadowed by personal tragedy. Edna Healey has discovered new, and hitherto unpublished material and has the full support of the Darwin family in writing this major biography.