We are buying books again.
Please ring first if you have more than 3 boxes to bring in.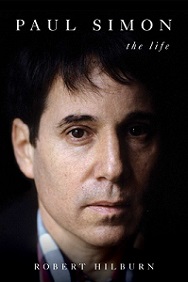 Title:
Paul Simon: the life
'There's no tougher a mind, no more tender a voice than Paul Simon, and there's no better man than Robert Hilburn to decipher the hardwiring of this hyperintellect...great songs can never be fully explained, but the great man on his way to find those songs surely can.' -Bono For more than fifty years, Paul Simon has spoken to us in songs about alienation, doubt, resilience, and empathy in ways that have established him as one of the most beloved artists in American pop music history. Songs like "The Sound of Silence," "Bridge Over Troubled Water," "Still Crazy After All These Years," and "Graceland" have moved beyond the sales charts and into our cultural consciousness.