Anzac Day Hours:
Sunday 25 April - ANZAC Day 1-7pm
Monday 26 April - 12 -6pm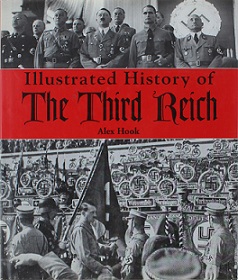 Title:
Illustrated History of the Third Reich
Provides a sensible, coherent overview of the greatest story of the 20th century. It analyzes the Nazis rise to power, looking at the politics of post World War I Germany and examining the machinations of Hitler and the party as it struggled to become the strongest in a sea of sharks. Profusely illustrated....