UPDATE - Selling books to Arty Bees.
We are accepting books for exchange at the moment.
We may buy selectively for cash, but please contact us first.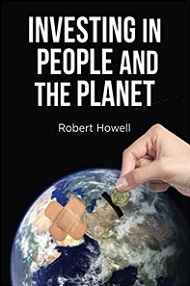 Title:
Investing in People and the Planet
Published by Robert Howell, 2017, 68 pages. In a world threatened by ecological disaster, global inequality and human tragedy, how can we make a difference? The bank that we select, the pension fund and insurance that we choose, the investments that we support, and the voice that we raise to shape Government investments and financial behaviour, can begin to make the changes that are needed when joined with the efforts of others. This book shows how and why.