UPDATE - Selling books to Arty Bees.
We are accepting books for exchange at the moment.
We may buy selectively for cash, but please contact us first.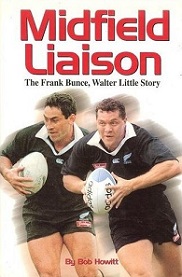 Title:
Midfield Liaison - The Frank Bunce, Walter Little Story
Rugby Publishing, Auckland, 1996. The great All Black midfield combination of the 1990s...