We are buying books again.
Please ring first if you have more than 3 boxes to bring in.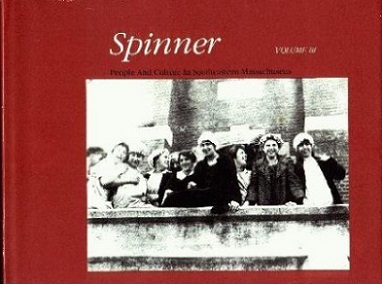 This volume of Spinner is a collective work with contributions from over forty people. Many contributors are natives and life-time residents of the area, fascinated with the cities and the ethnic groups which formed them. Several essays were commissioned from professional historians to compare our local communities with national patterns of industrialism and urbanization. Keeping a grassroots history project going for long enough and it takes on a life of its own. These roots in the community grow in every direction and bring up a harvest you could never foretell...