Our next book club will be meeting on Monday 12 July and we will be discussing books with a seafaring theme.
Call or email us to find out more about the book club.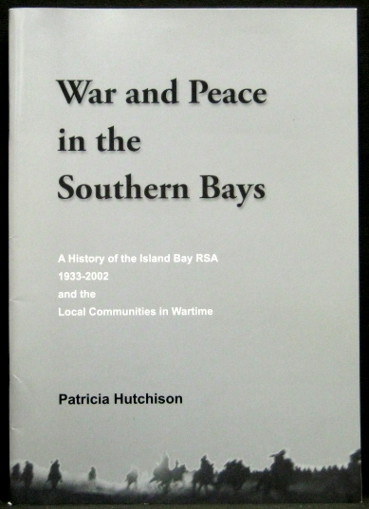 Title:
War and Peace in the Southern Bays: A History of the Island Bay RSA 1933-2002, and the Local Communities in Wartime
Published by the author, Wellington, 2009. Good used condition, signed by author.