Thanks to everyone who saw our note that we are buying again.
The response has been huge.
So huge that we need to slow down in order to get all the books
we have bought over the last 2 weeks on the shelf for you to buy.

We are still buying but selectively.
So, please call if you have more than 3 boxes.
Some sections are overflowing, particularly children's, detective and cooking.

On a similar note if you are looking for
Children's books, detective novels or cook books, we have heaps of new stock.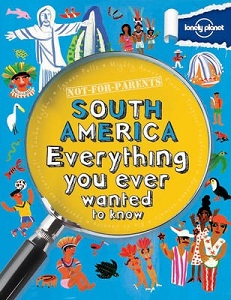 Title:
Not-for-Parents - South America - Everything You Ever Wanted to Know
This is not a guidebook. And it's definitely 'not-for-parents'. It is the real inside story about one of the world's most colorful continents - South America. In this book you'll hear fascinating tales about wrestling ladies and man-eating fish, lost cities, intrepid explorers, and remarkable survivals. Check out cool stories about the real Robinson Crusoe, a navy without an ocean, rivers that shimmer with colors, and floating islands. You'll find dirty dancing, fowl play, daring prison escapes, and history galore. This book shows you a South America your parents probably don't even know about....