We are delighted to be open
Our Queen's Birthday hours on Monday 1 June are 12 till 6.
There are Covid-19 protocols in place to keep our staff and customers safe.
Please abide by these and please don't visit us if you are feeling unwell.
Please note, we will NOT be buying or exchanging books under Level 2.
Thank you for your on-line support during Level 3 and for your patience with the delays in delivery.
We look forward to seeing you all in store soon.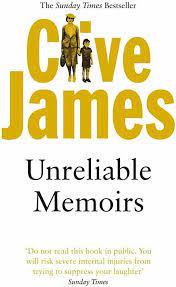 Title:
Unreliable Memoirs
'I was born in 1939. The other big event of that year was the outbreak of the Second World War, but for the moment, that did not affect me.' In Unreliable Memoirs, the first instalment of Clive James's memoirs, we meet the young Clive, dressed in short trousers, and wrestling with the demands of school, various relatives and the occasional snake, in the suburbs of post-war Sydney. His adventures are hilarious, his recounting of them even more so, in this - the book that started it all . . . Continue Clive's story with more of his memoirs: Falling Towards England, May Week Was In June, North Face of Soho, and The Blaze of Obscurity.