Our next book club will be meeting on Monday 12 July and we will be discussing books with a seafaring theme.
Call or email us to find out more about the book club.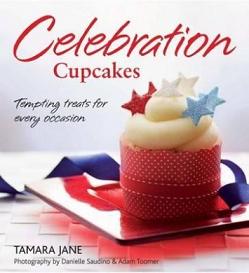 Imagine the surprise and delight evoked by the gift of a cupcake complete with an exquisite topping, to mark a special occasion. It is a moment to treasure. Baking for a celebration is a pleasure in itself. There is the anticipation of choosing the recipe and selecting the most appropriate topping for the occasion. The range of delectable cupcake recipes to savour and enjoy in "Celebration Cupcakes" includes Valentine's Day, Thanksgiving and Christmas, as well as special birthdays, weddings, presents for Mum and Dad, a baby shower and simply a treat for the chocolate-lover. Those with dietary considerations are not forgotten; there's diary-free, lactose intolerant and vegan cupcake recipes to celebrate. Icing templates and techniques reveal all you need to produce beautiful decorations with such fanciful delights as gold edible glitter, champagne frosting, flower paste, organza ribbons and lustre dust....