Monday is Labour Day.
Our hours are 12-6.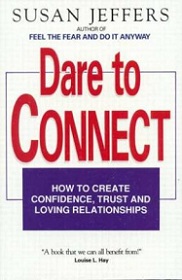 Title:
Dare to Connect - How to Create Confidence, Trust and Loving Relationships
Susan Jeffers gives us the insights and tools we need to end our loneliness and create a sense of belonging everywhere we go. with wisdom and few months, she offers inspirational ideas and down-to-earth help to enable you to solve your problems and start enjoying the wonderful relationships you deserve.