Our next book club will be meeting on Monday 14 June and we will be discussing books written by New Zealand authors.
Call or email us to find out more about the book club.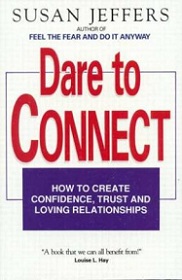 Title:
Dare to Connect - How to Create Confidence, Trust and Loving Relationships
Susan Jeffers gives us the insights and tools we need to end our loneliness and create a sense of belonging everywhere we go. with wisdom and few months, she offers inspirational ideas and down-to-earth help to enable you to solve your problems and start enjoying the wonderful relationships you deserve.