Our next book club will be meeting on Monday 12 July and we will be discussing books with a seafaring theme.
Call or email us to find out more about the book club.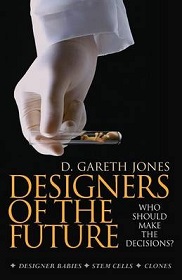 Title:
Designers of the Future - Who Should Make the Decisions - Designer Babies, Stem Cells, Clones
What insights does Christianity offer? Christians believe we are stewards of God's creation. We therefore should win control of diseases. We should tackle Alzheimer's, Parkinson's, and spinal cord injuries. But the ethical choices are tough. In this coherent, engaging book Professor Gareth Jones tackles who designs designer babies, what is special about the human embryo, what are the limits of stem cell research, and should we not merely repair, but enhance?...