We are buying books again.
Please ring first if you have more than 3 boxes to bring in.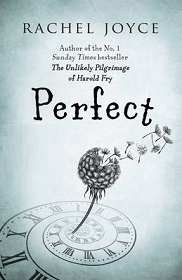 In 1972, two seconds are added to time. In the same year two small boys, each with golden futures, are catapulted by a momentary, catastrophic event onto very different paths...The two events fuse together in a ten-year-old mind to leave the all-consuming question: is the addition of time to blame? Afterwards nothing is the same. Diana, Byron Hemming's beloved, perfect mother begins to unravel. As she becomes more childlike, Byron does all he can to hold things together. But how can a child become a parent? And what happens when the roles reverse? Like The Unlikely Pilgrimage of Harold Fry, Perfect begins with a 'What if..' - one pivotal moment of spontaneous decision that challenges our snap judgements about innocence and guilt. Written with the same lightness of touch, it confronts the dark things in us - an error so easily made and the far-reaching consequences it has. It is about disintegration and learning to separate. About loving and living from the outside. And the redemptive power of letting go...
Second hand Trade Paperback