Monday is Labour Day.
Our hours are 12-6.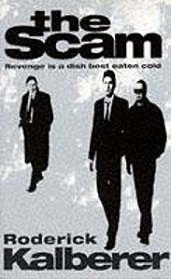 Title:
The Scam - Revenge is a Dish Best Eaten Cold
Customs officer Andy Ballot has been trying to nail Samuel Tate, a drugs smuggler, for years. Now Tate is planning his most ambitious drugs scam yet. Can Andy persuade Tate's old colleague Edward to retire from the drugs game before Tate gets to him?...