We are buying books again.
Please ring first if you have more than 3 boxes to bring in.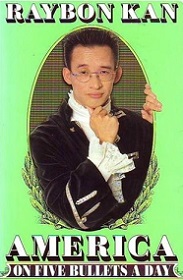 Title:
America on Five Bullets a Day
A comic odyssey through love, rivalry, in-flight entertainment, Disneyworld, knives, assertiveness, tennis and Martin Luther King. This book is an unrelenting nightmare for the dewey Decimal System.