If you are bringing books to sell us, please be aware:
-We are currently not buying for cash.         
-We are doing exchanges and store credit.

We use both NZ Post and PBT to ship our orders.
Here are the christmas sending cut-off dates:
https://www.nzpost.co.nz/business/key-sending-dates-2023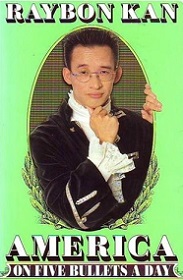 Title:
America on Five Bullets a Day
A comic odyssey through love, rivalry, in-flight entertainment, Disneyworld, knives, assertiveness, tennis and Martin Luther King. This book is an unrelenting nightmare for the dewey Decimal System.