Thanks to everyone who saw our note that we are buying again.
The response has been huge.
So huge that we need to slow down in order to get all the books
we have bought over the last 2 weeks on the shelf for you to buy.

We are still buying but selectively.
So, please call if you have more than 3 boxes.
Some sections are overflowing, particularly children's, detective and cooking.

On a similar note if you are looking for
Children's books, detective novels or cook books, we have heaps of new stock.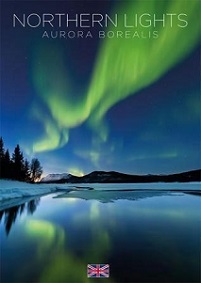 Title:
Northern Lights - Aurora Borealis
A booklet that tells exciting stories about this Arctic phenomenon, and links the Northern Lights to the Norwegian history, folklore and science in an excellent way. The booklet is richly illustrated with spectacular Northern Lights motifs photographed by world-class Norwegian photographers. Several of the motifs are highly prized internationally and the print quality is first-rate.