We are now accepting books for exchange only.
Please ring first if you have more than 3 boxes to bring in.
We are not buying books for cash yet. We will keep you posted.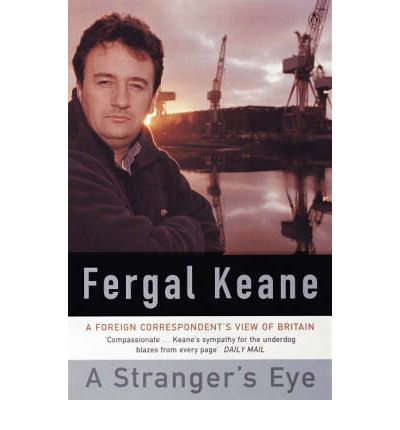 In the last year of the 20th century the celebrated foreign correspondent Fergal Keane set out for the BBC on a journey through Britain. After years covering the world's conflict zones, Keane - the child of Irish parents living temporarily in London - turned his attention to the country in which he was born but where, until recently, he had never lived. From Glasgow to Leeds, London, Cornwall, Wales and to the very fringes of United Kingdom in Country Tyrone, he discovered a surprising and little-known world of poverty, exclusion and alienation. At times angry and always passionate, this is Fergal Keane at his very best. It is a work of compelling story-telling, as the author hears the small voices lost in the bigger picture: listen to Fiona, the young heroin addict who sells her body and steals to support her habit; meet the Protestants and Catholics living side by side on this country's westernmost border; hear the tragic story of a farming family in South Wales blighted by suicide. And consider that in August 1999 a Scottish shipyard where 1,200 men work was sold for two million pounds - the price of a large house in Islington, spiritual home of New Labour. Though this is an unflinching and sometimes shocking book, it is also curiously uplifting, as Keane reports on the courage and lack of self-pity of those he encountered. Applying the compassion and insight for which his foreign reporting is widely admired, Fergal Keane has written a compelling account of the nation today as well as a provocative challenge to those who promised a new Britain for the new millennium.